Confiserie Bachmann is one of the largest employers in its trade in Switzerland and is one of the most important companies in Central Switzerland. Reto Tschümperlin, head of Human Resources, gives us a glimpse behind the scenes where FAIRness and ethic behaviour play an important role.
Mr Tschümperlin, more than 478 employees work every day in production, administration, dispatch and in the 19 Confiserie Bachmann specialist stores. What is so attractive about working in your company and how do you manage to inspire young people to pursue your craft?
Reto Tschümperlin: "Promote and encourage" is the key to success. Year in, year out, we pay the training costs for lots of motivated employees from different professions and that is something that employees appreciate. Our constant growth means we have a range of positions cropping up and special vacancies to fill. Finding and recruiting the best people who fit in with our philosophy is very interesting and also particularly challenging.
Products that spread joy and are loved and appreciated are the result of the networked collaboration of our employees working in the various areas. You need passion and a love of detail every day so that the quality is just right in all our departments. Positive feedback from our customers creates incredible motivation in our slick-running team and at the same time is a driving force for our employees. As we will continue to make things by hand in the future, you cannot have anything better than qualified employees, whose encouragement, training and satisfaction are of great importance to us.
You currently have 48 apprentices learning different professions. There are many companies currently complaining about the costs of training apprentices. How do you see this situation?
Working in craftsmanship, we really need well-trained specialists. We are lucky enough to have the support of employees who have worked for the company for a long time, and who did their basic and further training with us or in other companies. Our expertise and methodological skills mean we can fulfil the high demands of our customers and thus enjoy long-term success. And that is why we want to make it possible for young people to learn a trade from scratch. Every year, we are able to offer a large number of qualified apprentices a full-time position and many of them take us up on the offer. That shows us we are on the right track and we will therefore continue to train apprentices in the future.
Alongside that, we have been collaborating with the Brändi Foundation, Caritas and other organisations for more than ten years now to integrate people with disabilities. We take our responsibility towards society very seriously and therefore make what we deem to be appropriate contributions.
The quality of the workplace is very important for dedicated employees. What can you tell us about that with regard to Bachmann?
Due to our very strong growth, we have had several major challenges with regard to the usable workspace, particularly at the central facility. With well-thought-out planning and continuous expansion of adjacent workspaces, the workplace situation has improved considerably in recent years. With major investments in production, office and recreational spaces, in technical devices, plants and in the specialist stores, we have been able to create palpably more pleasant working conditions. With our freshness concept, entailing daily production and subsequent deliveries as well as state-of-the-art baking techniques, we have been able to considerably reduce the amount of night work and improve work time.
What are the challenges that have to be overcome in your everyday work?
We always have time to lend an ear to employees, also outside of the annual appraisals, so we can talk about any issues and problems directly and openly. The management and Human Resources support and accompany the line managers in difficult situations. We set great store by respectful dealings with one another. We have people from 35 different countries working for us. And our focus is always on the individual.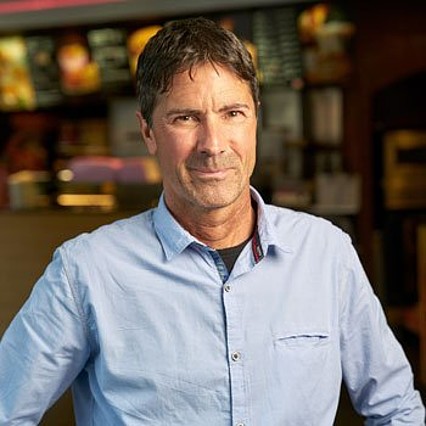 Become part of our success story! We look forward to receiving your application.