Currently, 48 apprentices are being trained in the bakehouse, in sales and in administration. The next generation of young professionals is a matter of personal importance to our future-oriented company. Are you also keen to complete your apprenticeship at a secure workplace with qualified training managers? We look forward to receiving your application! Your career starts now.
Lehre bei der Confiserie Bachmann
Haben wir dein Interesse geweckt?
Dann bewirb dich jetzt ganz einfach und direkt über yousty.ch. Yousty unterstützt und hilft jungen Menschen bei ihren ersten Karriereschritten. Die Plattform entwickelt nützliche und zeitgemässe Tools für Lehrstellensuchende und Lehrbe- triebe und digitalisiert die Berufswahl und Lehrstellensuche.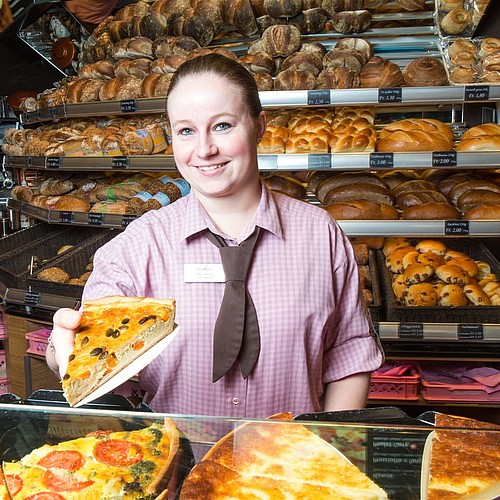 Retail apprenticeship, both EBA and EFZ possible
In retail you advise your customers on the diversity of delicious bakery - confectionery - confiserie products, take responsibility for the merchandise management and externally represent the Confiserie Bachmann. If you are communicative, with a neat appearance and good with people, this apprenticeship is just the right thing for you.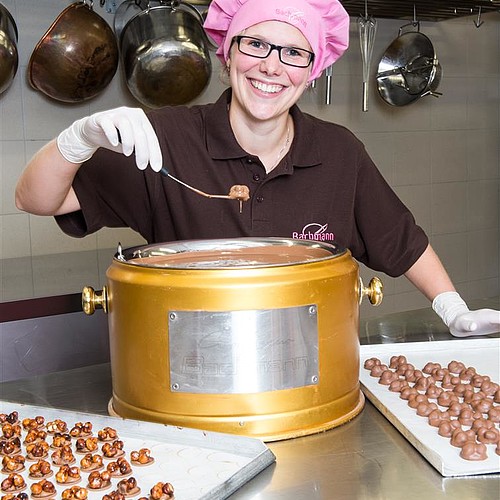 Confectioner/confiseur apprenticeship
In the bakehouse you are surrounded by delicious and fine ingredients and with your manual skills and accuracy you produce delicious home made confectionery products. In addition to creating unique chocolate specialities you also produce cakes, patisserie, ice cream and finest pastries. Do you want a job that truly is a piece of cake? Sweeten your apprenticeship and apply now. The baker/confectioner/confiseur apprenticeship can be completed as EFZ or EBA.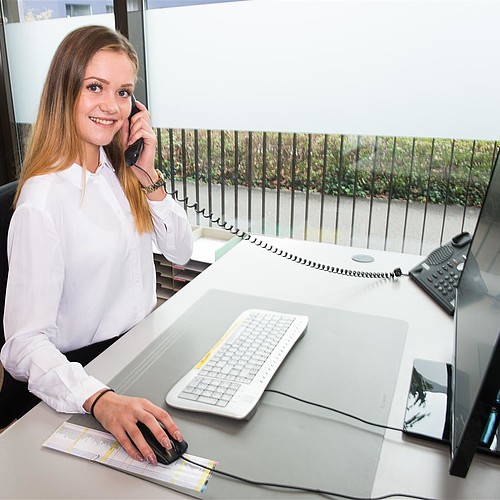 Apprenticeship as office worker (KV)
In the back office you are in contact with our customers by phone or in written form and are part of a well-rehearsed and young team. In this versatile apprenticeship you are responsible for information processing and in charge of office supplies. Do you enjoy working on the computer and are you a communicative person? Start your career and apply now.
Du hast Fragen zu Lehrberufen, Bewerbung und Grundbildungsthemen, die dir die Website nicht beantwortet? Unsere persönlichen Ansprechpartner helfen dir gerne weiter.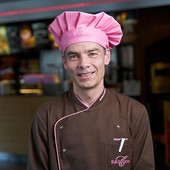 Dani Weber
Lehrstelle Produktion
Schwanenplatz 7, 6002 Luzern
ausbildung-produktion@confiserie.ch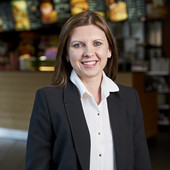 Elvisa Kumalic
Lehrstelle KV
Schwanenplatz 7, 6002 Luzern
ausbildung-kv@confiserie.ch
Und falls es doch lieber eine Lehrstelle in einem anderen Beruf sein soll, dann empfehlen wir die Lehrstellenplattform yousty.ch, auf welcher unser Lehrstellenangebot auch vertreten ist.