Blättern Sie direkt online durch die Kataloge oder laden Sie sich einfach die PDF-Variante herunter. Die Prospekte erhalten Sie auch gratis in einer unserer Filialen.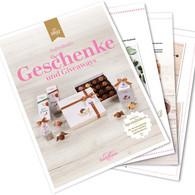 Kundengeschenke
Zeigen Sie Wertschätzung. In unserem neuen Katalog finden Sie unzählige Ideen, wie Sie Ihre Kundschaft, die Mitarbeitenden oder Geschäftspartner auf gluschtige Art überraschen können. Mit kleinen Meisterwerken, den beliebtesten Bachmann-Spezialitäten oder grossen Genussmomenten, die wir schnell und preiswert mit Ihrem Logo personalisieren (39 Seiten).
Apéro
Willkommmen in der kulinarischen Apérowelt von Confiseur Bachmann mit über 200 Häppchenideen! Heute bis 15 Uhr bestellen, Morgen ab 10 Uhr erhältlich. (68 Seiten). jetzt bestellen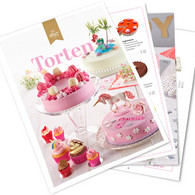 Torten
Über 400 Spezialtorten! Versandtorten, Fliptorten, Geburtstagstorten, Fototorten, Formtorten, Marzipan-Figuren und Decors in allen Variationen. (83 Seiten).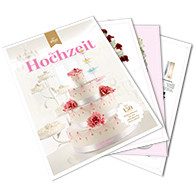 Hochzeitstorten
Über 150 verschiedene Hochzeitstorten. Tischdekors, Tortenaromen und Apéro-Ideen. Preisliste, Bestellformular, Hinweise (76 Seiten).
Festliche Geschenke, Apéros & Desserts
Geschenkideen und Spezialitäten der Sonderklasse für jeden Geschmack. Überzeugen Sie sich selbst oder überraschen Sie ihre Liebsten.
Jubiläumsmagazin
Herzlich Willkommen in der Welt von Confiseur Bachmann. Stöbern Sie durch die Jubiläumsausgabe zum 125-jährigen Jubiläum. So haben Sie die Confiserie Bachmann noch nie erlebt. (112 Seiten)
Jubiläumsmagazin Englische Version
Welcome to the world of Confiserie Bachmann. 125 years Bachmann. Celebrate with us and look inside. You have never seen Bachmann like this. (112 pages)
(coming soon)
Kalender 2024
Exklusiver Genusskalender zum Aufhängen mit Rezepturen und zwei verschiedenen Monatsansichten.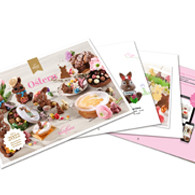 Ostern
Lassen Sie sich überraschen von unseren innovativen und exquisiten Schokoladen-Kreationen. Vom traditionell klassischen Häsli bis zum coolen Hoppler - hier findet jeder sein Häsli. (72 Seiten).
Individuelle Geschenke zur Weihnacht & Neujahr
Drücken Sie Ihren Dank aus und bereiten Sie Ihren Mitarbeitenden und Kunden eine Freude mit einem exquisiten Feinschmecker-Geschenk.