2. Platz Best of Swiss Gastro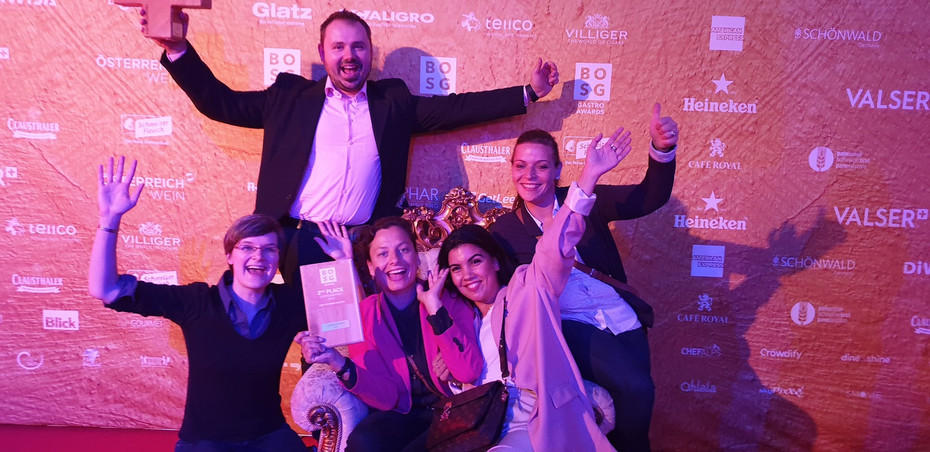 Die «Confiserie Bachmann» darf sich als einer der Gewinner des Best of Swiss Gastro Award in der Kategorie Coffee&Bistro für das Jahr 2020 nennen. Unser Café an der Bahnhofsstrasse 89 in Zürich wurde zusammen mit 129 anderen Betrieben für den Best of Swiss Gastro Award nominiert. Am 21. Oktober 2019 fand die Preisverleihung statt und wir erhielten den zweiten Platz für die Kategorie "Coffee & Bistro"! Die Rangierung setzte sich aus Bewertungen der Gäste und der Experten zusammen. Auf jeden Fall sind wir überwältigt und danken allen die fleissig für uns gevotet haben und an uns geglaubt haben. Das Confiserie Bachmann Café an der Zürcher Bahnhofstrasse ist seit Januar 2019 offen. Wir konnten als Luzerner Familienbetrieb die ersten Erfahrungen sammeln und sind umso mehr dankbar für diese Auszeichnung!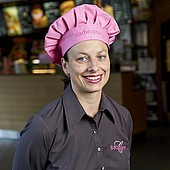 Im Gespräch mit Jacqueline Di Marco (Verkaufsleitung & GL)
Wie war die Preisverleihung?
Gross und mit viel Glamour, wir wussten nicht was uns erwarten wird. Man kann sich die Preisverleihung wie eine grosse Weihnachtsfeier vorstellen. Alle sind sehr offen und die Stimmung war super.
Hast du erwartet, dass wir den zweiten Platz gewinnen werden?
Es war für uns eine Überraschung. Wir alle waren sehr motiviert da teilzunehmen und haben auch alles gegeben. Für uns war diese Verleihung eine sehr emotionale Geschichte, da wir das Café erst seit dem Januar 2019 offen haben und uns als Luzerner Betrieb zuerst mal in Zürich an der Bahnhofstrasse beweisen müssen. Ich bedanke mich herzlichst an alle die dies ermöglicht haben.
Wie geht es dem Zürich Team?
Die Mitarbeiter haben dies über den Livestream mitverfolgt. Alle sind überwältigt, stolz und überglücklich!