On the way to perfect coffee we do not compromise. We know exactly where our raw coffees come from: exclusively from the world's best producer regions. Location, clima, the plantations' soil properties as well as conditions for cultivation and harvest are all factors that - thanks to our close relation with producers and suppliers - are well known to us.
How Bachmann coffee is made
Bachmann Café Crème Blend
A selected blend made of the very best Arabica raw coffees in the world. From Indonesia (Blue Java), from Sumatra (Mandheling), from Guatemala (Antigua), from Brasil (Yellow Bourbon) as well as from India (Malabar monsooned). This blend stands out due to its fine, pleasant acidity and a distinct richness of flavour. It is flavourful, smooth, light and also highly valued due to its good gastric tolerability. The ideal coffee for a Café Crème.
Bachmann Espresso Blend
A true, Italian coffee pleasure. A strong blend, made of the very best Arabica raw coffees in the world. From Sumatra (Mandheling), from Ethiopia (Sidamo), from Costa Rica (Tres Rios) and from Brasil (Yellow Bourbon). Venezia stands out due to a very tender acidity. Its taste is intense, spicy and flavourful.
---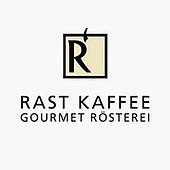 Rast Coffee
At Rast Kaffee works a team of experienced coffee specialists, who are dedicated to reach their common goal. Utmost concentration, a good nose and a constant and detailed quality control are necessary in order for the result to satisfy their and our own high expectations at all times.
Since almost one hundred years the family business RAST in Ebikon cultivates indulgence and creates and maintains a high class coffee culture. Their passion and love for coffee is passed on from generation to generation – the goal remains the same: the perfect coffee.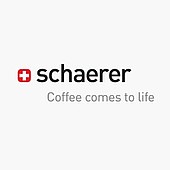 Schaerer coffee machines
Our focus lies on giving people a coffee experience that leaves a lasting impression.
At Schaerer we connect technical supremacy with luxurious sensuality. Over the decades this made us to one of the leading suppliers for integral, fully automated coffee- and milk solutions. Thanks to our versatile range of products and our broad knowledge we are worldwide a popular coffee partner for companies and people, who demand luxurious quality and an integral service.