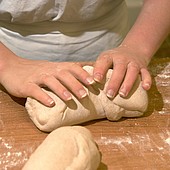 ...that we bake our bread exclusively with natural sourdough, just like our grandfather used to do it?
We rely completely on our manual skills, which benefits the taste and wholesomeness of our products. We are proud of the quality of our baked goods.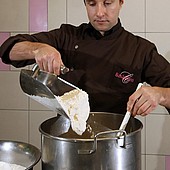 ...that as a matter of principle we do not use any ready-mixes?
We do not produce any standard products, just bread and cakes with best Bachmann quality.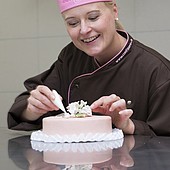 ...that time saving is no reason for us to use industrially prefabricated products?
Our products, made of best raw materials, are home made from the very first to the very last step. We take the time to do so!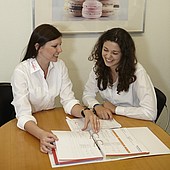 ...that our employees undergo continuous training?
In our bakehouse we daily produce over 100 different baked goods. We devote our entire workmanship to this. In order for you to be able to select a product from this assortment, that is right for your, we take it as a given to not only provide friendly service, but also expert and competent advice.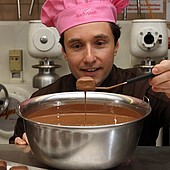 ...that we exclusively use our own recipes?
We are proud of our handcraft and our tradition, we always kept up our passion for baking. This is why we insist on personally selecting our ingredients and putting them together ourselves and enthusiastically refine traditional recipes and invent new ones.