Around five per cent of the world's harvest is "fine cocoa". The finer the cocoa beans, the richer and more intense the flavour. Ultimately, it all came down to genuineness and authenticity for Confiserie Bachmann.
The roots of premium chocolate
By Lake Maracaibo in Venezuela lies the cocoa-growing region "Sur del Lago", where premium cocoa is cultivated across around 5,000 hectares of land. The cocoa plantations primarily lie in the undulating territory of the Andes foothills.
When harvesting the cocoa, great attention is paid here to preserving natural resources and being particularly mindful of nature and the environment. The cocoa farmers are remunerated fairly for the cocoa and benefit from socially acceptable working and production conditions.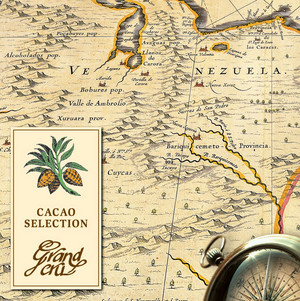 A very special bean
The "criollo" bean from Maracaibo is not just any old cocoa bean, it is the best. Being able to enjoy the pure, distinct flavour of the oldest and most original of all cocoa beans is any chocolate lover's dream.
The "criollo" bean, which seduced Europe's elite in the 17th and 18th century, has an irresistible aroma and a flavour that most contemporary cocoas lack. The premium chocolate gained from the "criollo" cocoa bean tastes real, authentic and pure.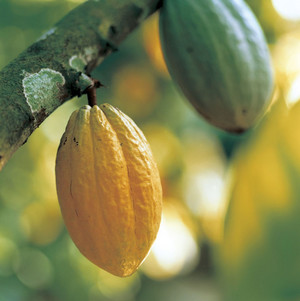 From bean to chocolate
Traditional and careful roasting enables the fine character of the "criollo" cocoa to fully unfold. The beans are slowly roasted in small batches until they reach their optimum flavour.
Conching, the traditional, intense process of refinement, allows the underlying richness of aromas to gently develop during a long process of mixing, agitating and aerating. This helps to achieve the perfect consistency, fineness and melt.
Grand cru Maracaibo chocolate contains cocoa butter from the first press, without the addition of foreign fat and only with real, pure vanilla from Manara, Madagascar.
Herstellung Grand Cru-Truffes
Grand cru specialities from Confiserie Bachmann
Our confiserie produces three unique and authentic grand cru chocolates, distinguished by their cocoa content:
Maracaibo Clasificado 65%: dark couverture with an intense flavour and subtle fruit acid note

Maracaibo Criollo 49%: dark couverture with a gentle, mild flavour

Maracaibo Criolait 38%: a full-bodied milk chocolate with a fine hint of honey
A delicate touch, great precision and finesse combine to create our unique grand cru truffles, grand cru pralines and grand cru chocolate bars from these exquisite chocolates. Taste the difference!
---
A selected panel of judges made up of industry professionals, sensory analysts, food experts and gourmets crowned Confiserie Bachmann the winner of the grand cru test of top confiseries. The test was conducted in the form of a blind tasting. Confiserie Bachmann also excelled in terms of outstanding value for money.
---
See
The chocolate must be evenly coloured and flawless in appearance for a mouth-watering experience at first glance.
Taste
A taste sensation! The mild and mellow taste of chocolate slowly develops into a richness of flavour. The clear, creamy sweet aftertaste lingers like a fine wine.